10-day Itinerary North Island When You Are Backpacking New Zealand
There are a number of different ways that you can choose to loop the North Island, but we've decided on a specific route that has you starting and leaving in Wellington, the Coolest Little Capital in the world - and the perfect location to hop on the ferry before you head south.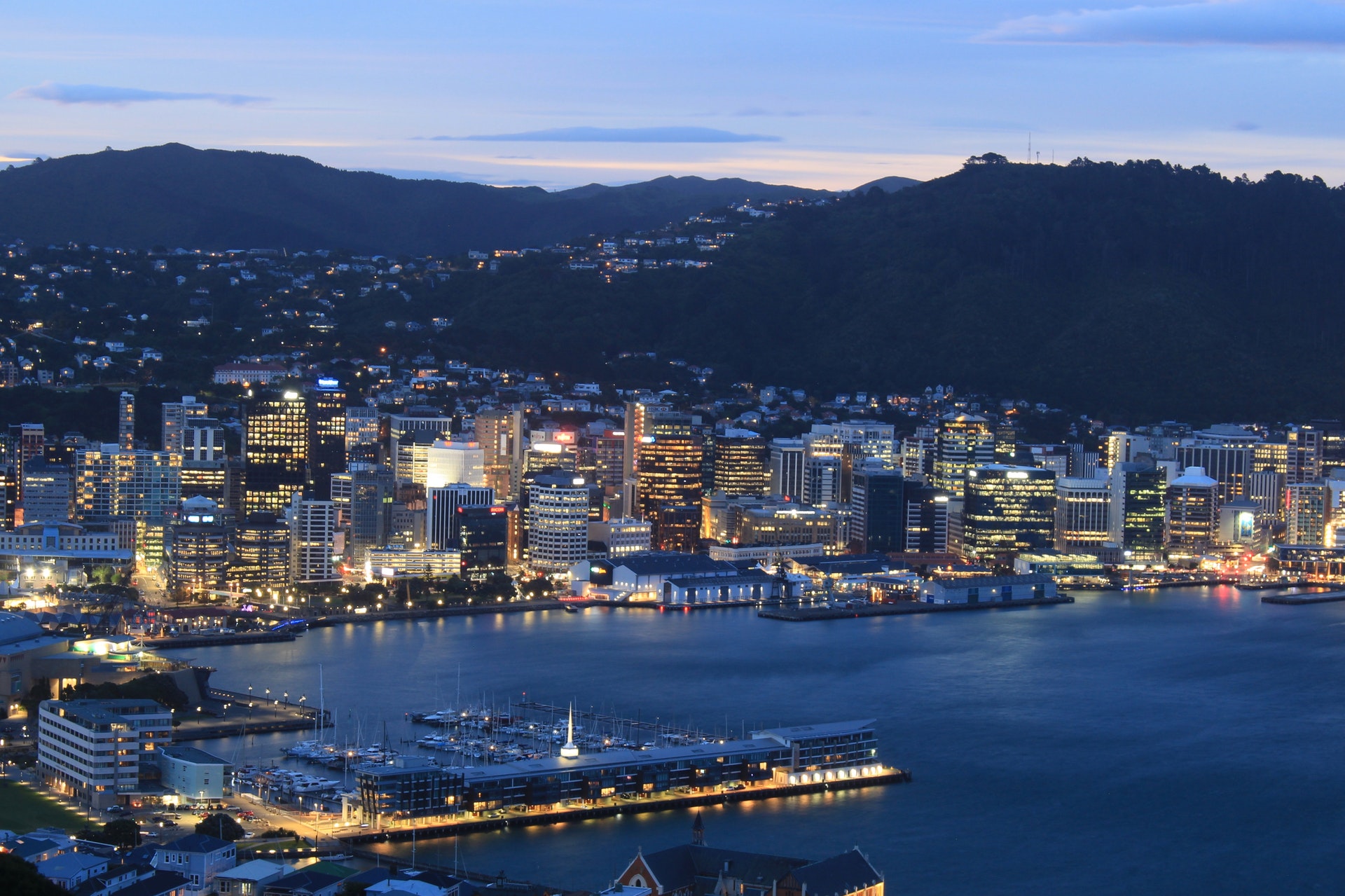 Day 1:
Arrive in Wellington and take the day to explore what this cosmopolitan capital has to offer. Take a ride up the cable car and cast your eyes over the harbour out to Matiu/Somes Island and beyond. From there, take a leisurely stroll down through the beautiful botanical gardens and see what native flora and fauna are growing amongst the forest. Once you arrive on Glenmore Street, stop in at Goods cafe for a european-quality danish, and try one of New Zealand's famous flat white coffees. You won't be disappointed!
From there, head back into town past the iconic Beehive, and take a wander down Lambton Quay before making your way up to Cuba Street. One of Wellington's best-loved and best-known bohemian streets, this colourful part of the city is most known for its op shops, quirky cafes, and art galleries. Stop in at one of the many delicious cafes and coffee shops for lunch - you won't find a bad place to eat here.
After lunch, head to the capital's free museum, Te Papa, to learn about the rich history and culture of New Zealand. Located right on the waterfront, take a stroll (or crocodile bike!) along the harbour and see what artisan shops, fine dining, and Oriental Bay has to offer.
There are a range of backpacking accommodation options to choose from in this city, but you can't go wrong with either The Marion Hostel or The Dwellington Hostel. While you will inevitably pay a bit more for a hostel in the capital city, in these hostels, you will get your money's worth!
Day 2:
Grab yourself another epic Wellington-quality flat white before picking up your rental car and making your way to Napier. Drive over the Rimutaka Ranges to the Wairarapa and witness the stark contrast of boutique vineyards, farmland, and rugged coastal shores. Continue on towards Hawke's Bay until you have reached the art deco capital of New Zealand, Napier.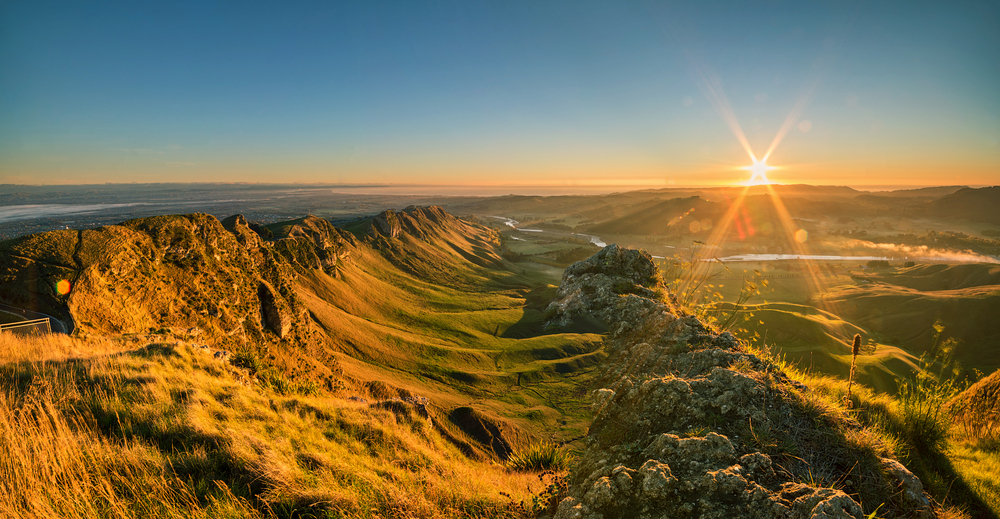 By now, it will be early-mid afternoon, with plenty of time to see what this seaside town has to offer. Take a look around Napier city centre and marvel at the art deco architecture before driving up Te Mata Peak. Breathe in the sprawling 360 degree view around you, with lush rolling hills and farmland to the left, and the majestic Pacific Ocean to the right. Head back down the hill and have a potter around the quaint boutique town of Havelock North before driving back to Napier for an evening seaside stroll along Marine Parade. Check into Stables Lodge Backpackers or The Art House Backpackers for a fun and cheap stay, located just a stone's throw away from the waterfront and city centre.
Day 3:
Backpacker or not, a visit to the Hawkes Bay can't
not
include a stop at one of the stunning vineyards that smatter this part of New Zealand. With over 200 vineyards, 30+ wineries, and 30+ cellar doors, you can have your pick of which one to choose from.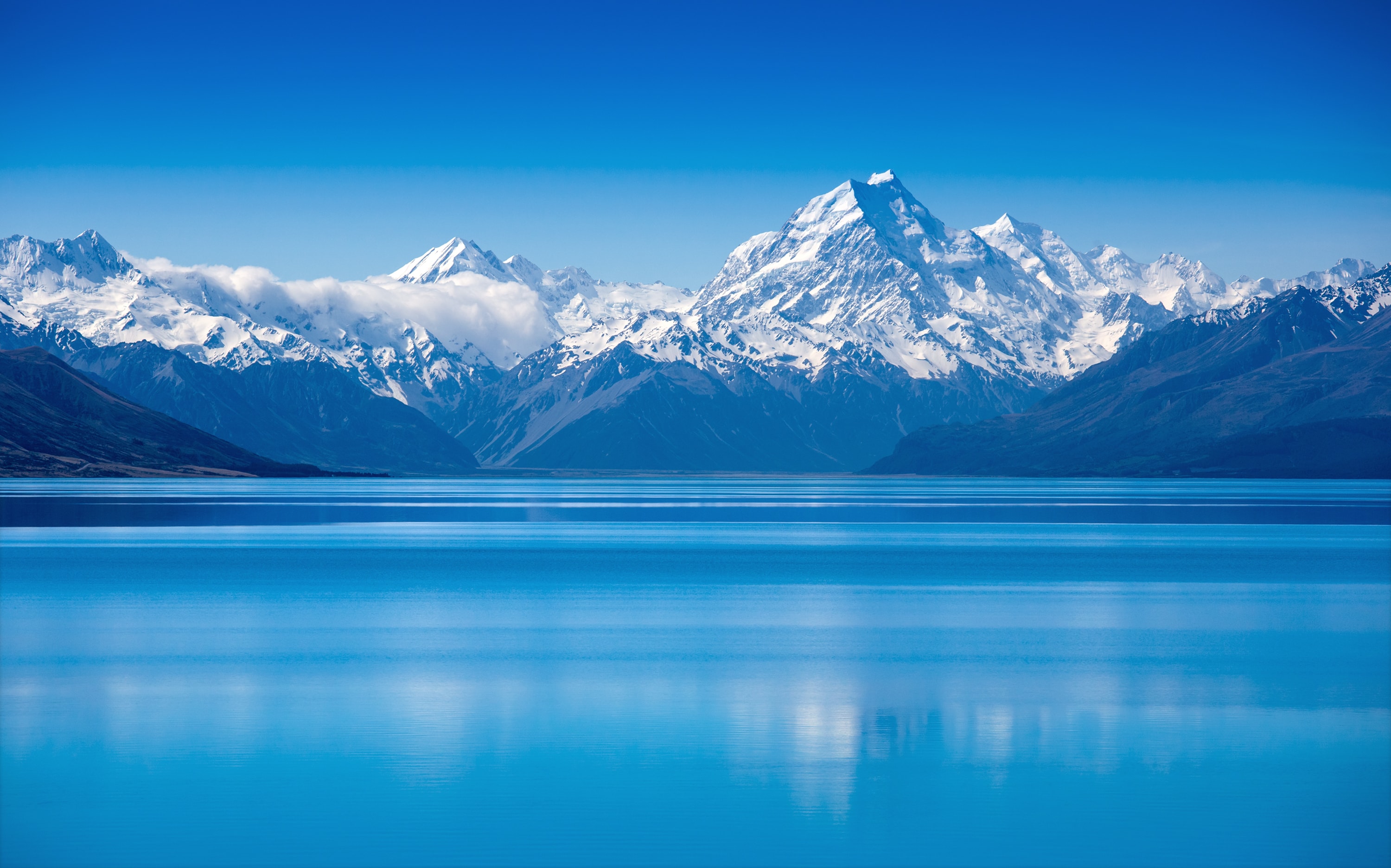 In the afternoon, cross the Ahiminawa Ranges and stop at Lake Taupo, New Zealand's largest lake. Take in the beauty of the Huka Falls, feel the steaming pools and vents of nearby volcanic reserve Craters of the Moon, and wander around this popular holiday destination before making your way to the geothermal capital Rotorua - otherwise affectionately known as 'smelly town'.
Rotorua sits in one of the world's most active volcano regions, with boiling mud pools, steaming geysers, and natural hot springs. Home to several prominent Maori tribes, if you want to learn about the rich heritage and culture of the maori people, head to Mitai village for a traditional cultural experience and buffet. From $123pp, this is one unforgettable experience that we recommend budgeting for.
Head to Wai-O-Tapu Thermal Wonderland for a stunning kaleidoscope of natural shades and colours, and spend your evening soaking in one of Rotorua's Polynesian Spas overlooking the lake. From the public pools to a deluxe spa, you can choose which natural mineral waters your budget allows for.
Sink into bed at Rotorua Thermal Holiday Park, or one of the multiple backpackers downtown. Wherever you choose, you can be assured that this will be one of the best night's sleep your blissed-out body has ever had.
Day 4:
Rise early and head an hour up the road to Tauranga and Mount Maunganui. A laid-back seaside town situated around a sacred Maori site, 'the mount' is known for its stunning ocean-view hiking trails. Bring a drink bottle and take a 40-minute walk up to the summit. Although steep, the stunning 360 degree views will be well worth the effort. Afterwards, treat yourself to one of the best ice creams in New Zealand near the base of the mountain at Copenhagen Cones. After that climb, you deserve it!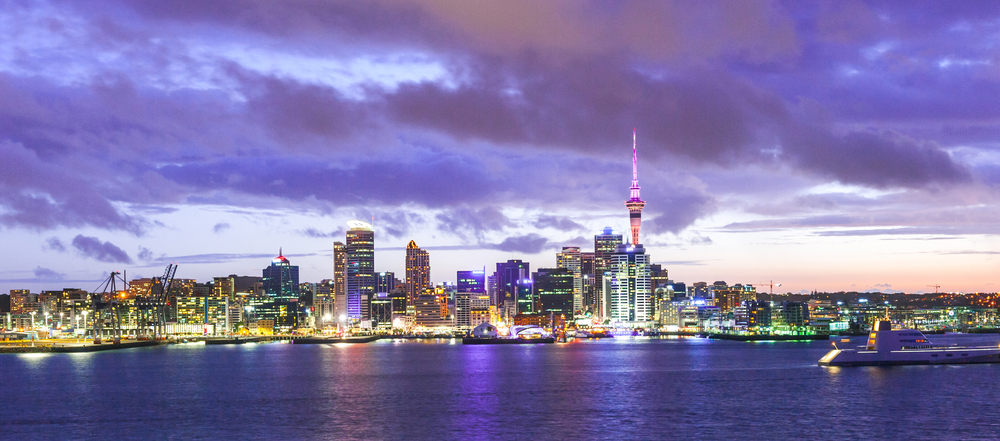 After perusing the local shops and dipping your toes in the ocean, jump back in the car and head to New Zealand's largest city, Auckland. With 1.6 million inhabitants, this sprawling city is our version of New York, and after small-town New Zealand vibes, it certainly feels like it. Auckland city centre is very walkable, so spend the rest of the afternoon on a self-guided walking tour to see the main city attractions: the Sky Tower, Queen Street, Mt Eden, and the Viaduct Basin. Check into one of the many backpackers in downtown Auckland such as Haka Lodge or Attic Backpackers, and try one of the multiple cheap international food places for dinner - perfect for a backpacker on a budget.
Day 5:
Drive down to Auckland ferry terminal and walk on to the local ferry departing for Matiatia Bay, Waiheke Island; Auckland's best kept secret. With ticket prices ranging between $17-$26 and public buses on the island, buying a passenger-only ticket is a much more economical way to visit this stunning subtropical island rather than bringing your own car on board. Enjoy the 40-minute ride with breathtaking views of the Hauraki Gulf before jumping on the public bus at the other end and touring your way through this gorgeous part of New Zealand.
Choose whether to relax at one of the many golden sand beaches, hire a bike or scooter and explore by pedal, rent a kayak, or visit one of the 26 vineyards that this island has to offer. A social hybrid of creative souls and wealthy Auckland business associates, this is one highly diverse area of New Zealand that you won't want to leave!
After enjoying a relaxing day on this popular holiday spot, catch the ferry back over to Auckland city in the evening and enjoy a restful sleep before you continue your backpacking itinerary.
Day 6:
Jump in the car to explore the beautiful surrounding areas of Auckland. Hunua Ranges Regional Park, about a 50-minute drive from the city, hosts a large area of native forest and the stunning Hunua Falls. Follow one of the many walking trails, including one that leads you to the extraordinary glow worms. A nature-lovers paradise, you'll encounter native flora and fauna, birdlife, and spectacular reservoirs and dams that supply most of the main water to Auckland.
From there, head to small-town Matakana, north of Auckland. One of the most popular weekend getaway destinations for Aucklanders with miles of untouched coastline nearby to explore, Omaha and Snells Beach are just two of many to visit. If you happen to be here on a Saturday, head to the famous local Farmers Market and experience live music, arts and crafts, and delicious food and drink. Check into Happy Dayz backpackers for a basic and affordable place to stay, run by a lovely couple located just 5 minutes from the crystal-clear Omaha Beach.
Day 7:
Rise early and drive south about 3 hours to Waitomo Caves. A world-famous tourist attraction, this labyrinth of caves, sinkholes, and glow worms hosts a range of adventure-filled activities, such as blackwater rafting, caving, and abseiling. These tours are on the pricier side, but as any Instagram post or blogger will tell you, they are SO worth it. Check out
bookme
to see if you can grab a deal on any of the adventure activities before you go.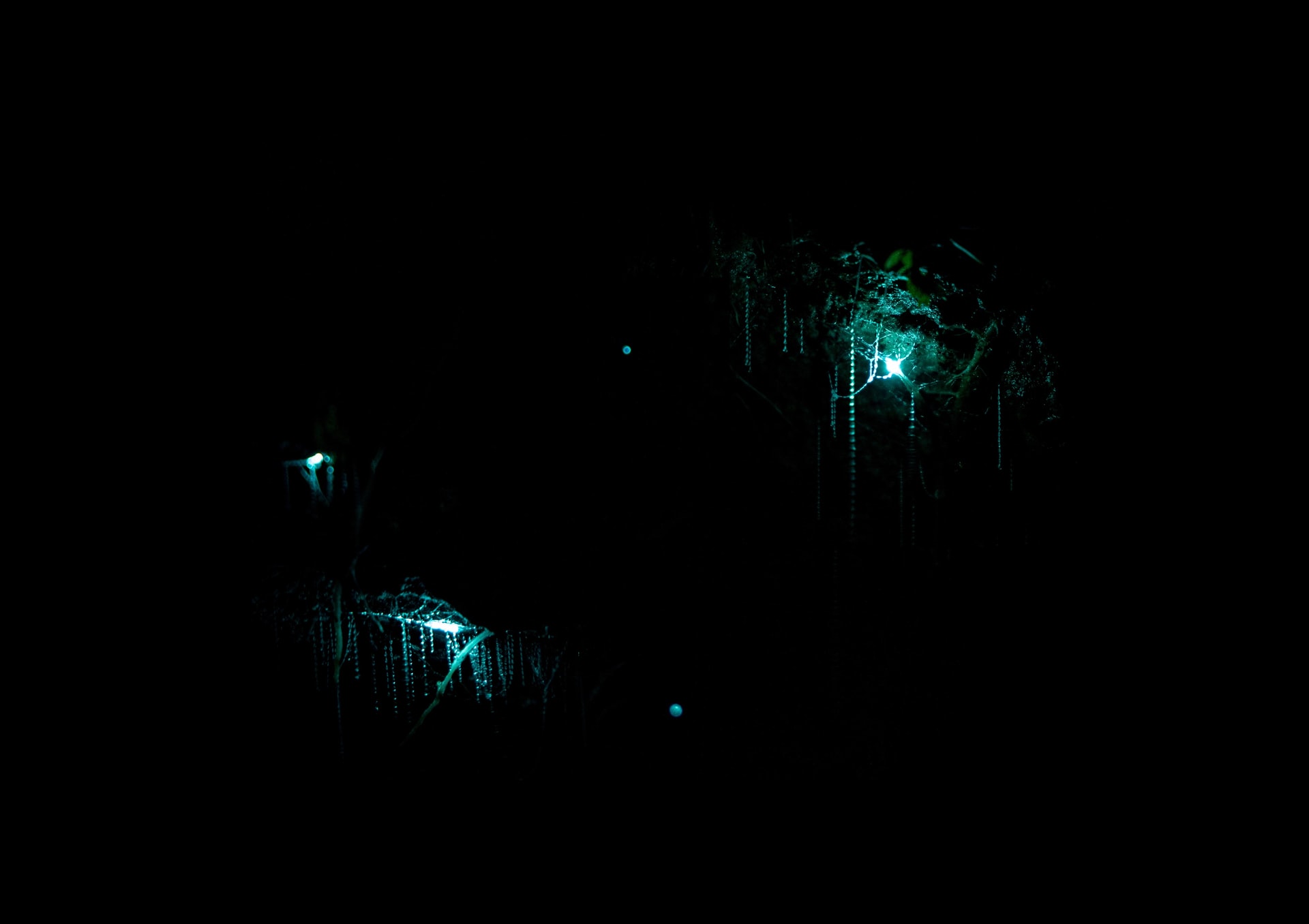 After you've explored this natural spectacle, head south about two hours to Tongariro National Park. One of the most visited national parks in New Zealand, Tongariro National Park has a dual UNESCO World Heritage status, both for its cultural significance to the Maori people, and for its stunning natural features. Best known for being the filming location of 'Mt Doom' in Lord of the Rings, it boasts three volcanoes: Mt Tongariro, Mt Ruapehu, and Mt Ngauruhoe that date back to before the ice age, and are still some of the most active in the world today.
Head to Whakapapa Village or National Park Village for the night, each located about 20 minutes from the base of the famous Tongariro Crossing. Spend the evening star-gazing while preparing for one of the most awe-inspiring day-hikes you will ever do, including checking the weather and arranging shuttles for your departure and pick-up the next day.
Day 8:
Hike the Tongariro Crossing. One of the most popular walks in New Zealand, this full-day, 19.4km trail is not for the faint-hearted, but is one to tick off the bucket list. Best hiked in peak season (November to April), you will encounter emerald lakes, steaming craters, and old volcanic flows, with views across to Lake Taupo and Mt Taranaki.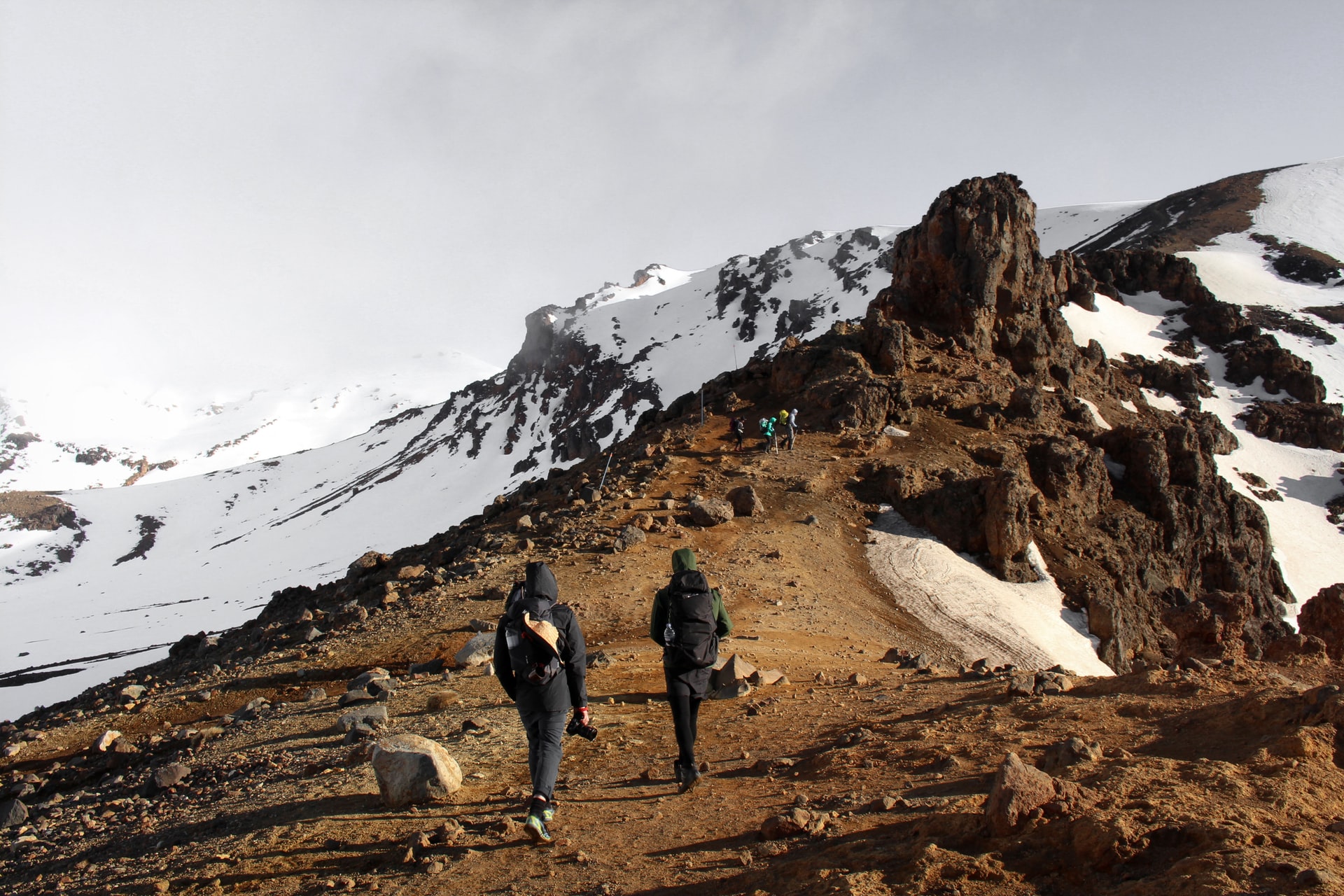 If you would rather skip the hike, spend the day strolling around one of the many less intense trails that this national park has to offer, taking in the plethora of native flora and fauna.
Stay another night in this national park tonight - your body will thank you for it!
Day 9:
Head south to the Kapiti Coast. Located about an hour north of Wellington, this remarkable part of New Zealand offers friendly people, stunning beaches, local art, and a relaxed, laid-back vibe. It's no wonder Wellingtonians flock here to retire!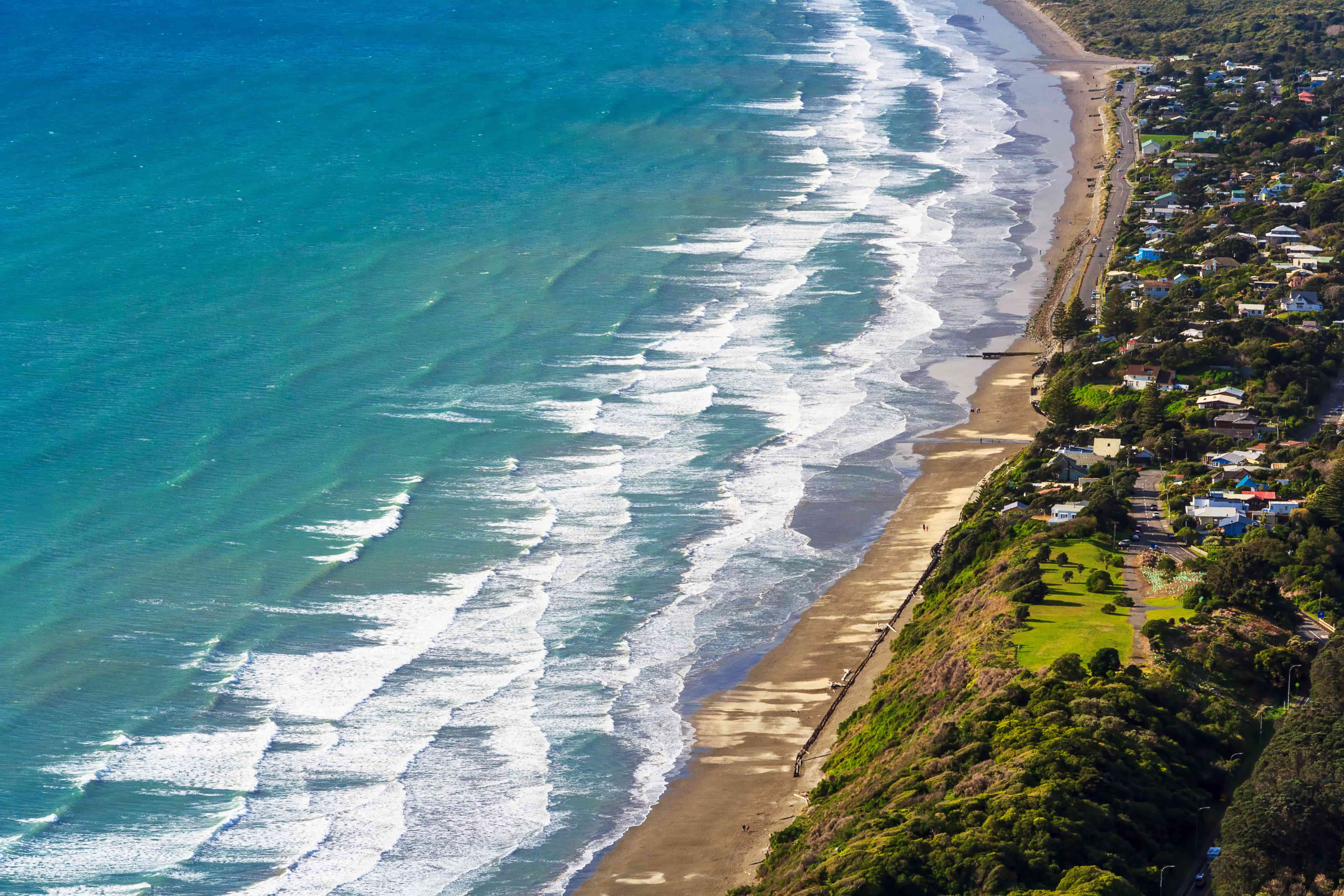 Spend the afternoon pottering around this part of the coast, stopping in small towns like Otaki, Waikanae, and Paraparaumu Beach. Watch the sunset over the magnificent Kapiti Island while munching on some of the best classic Kiwi Fish n Chips you will ever eat from Starfish Kapiti. Spend the night at one of the backpacking accommodation options right by the beach, such as Kapiti Holiday Resort or Byron's Resort Motels & Campground. This relaxed and cruisy day will give your muscles a chance to recover while taking in some of the most beautiful views this region has to offer.
Day 10:
After a delicious flat white at Dark Horse Coffee, the best roastery and takeaway coffee place that the Kapiti Coast has to offer, cruise back down to Wellington for your final day in the North Island. Tour around the stunning south coast past the picture-perfect towns of Seatoun, Shelly Bay, and Island Bay, and stop in at the famous Maranui Cafe for lunch right by the airport in Lyall Bay. Part of the local surf club and located quite literally on the beach, this place has some of the best brunch food in town - and the view isn't half-bad either!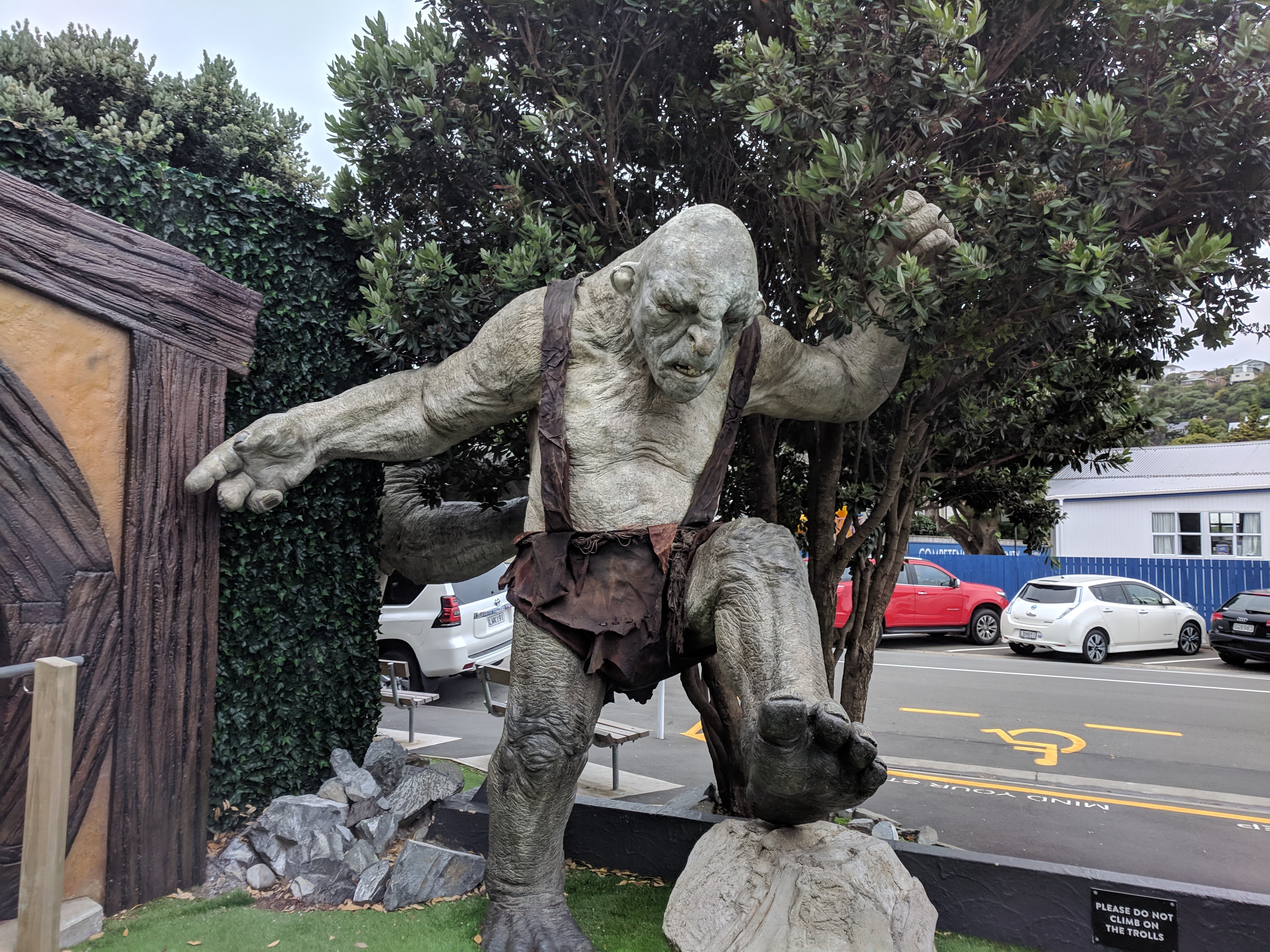 From there, head to Weta Workshop in Miramar, a special effects and design company most famous for creating and manufacturing props for films such as Lord of the Rings, The Hobbit, and Avatar. Take a tour around Weta Workshop and see just how these concepts are made into a reality.
Make the most of your last night in Wellington and treat yourself at one of the many trendy bars this city has to offer, such as The Arborist, Hawthorn Lounge, and Library. Soak in the hipster vibes, check back in to The Marion or The Dwellington Hostel, and prepare yourself for the next 10 days of adventure: the South Island.