Paparoa National Park tourist attractions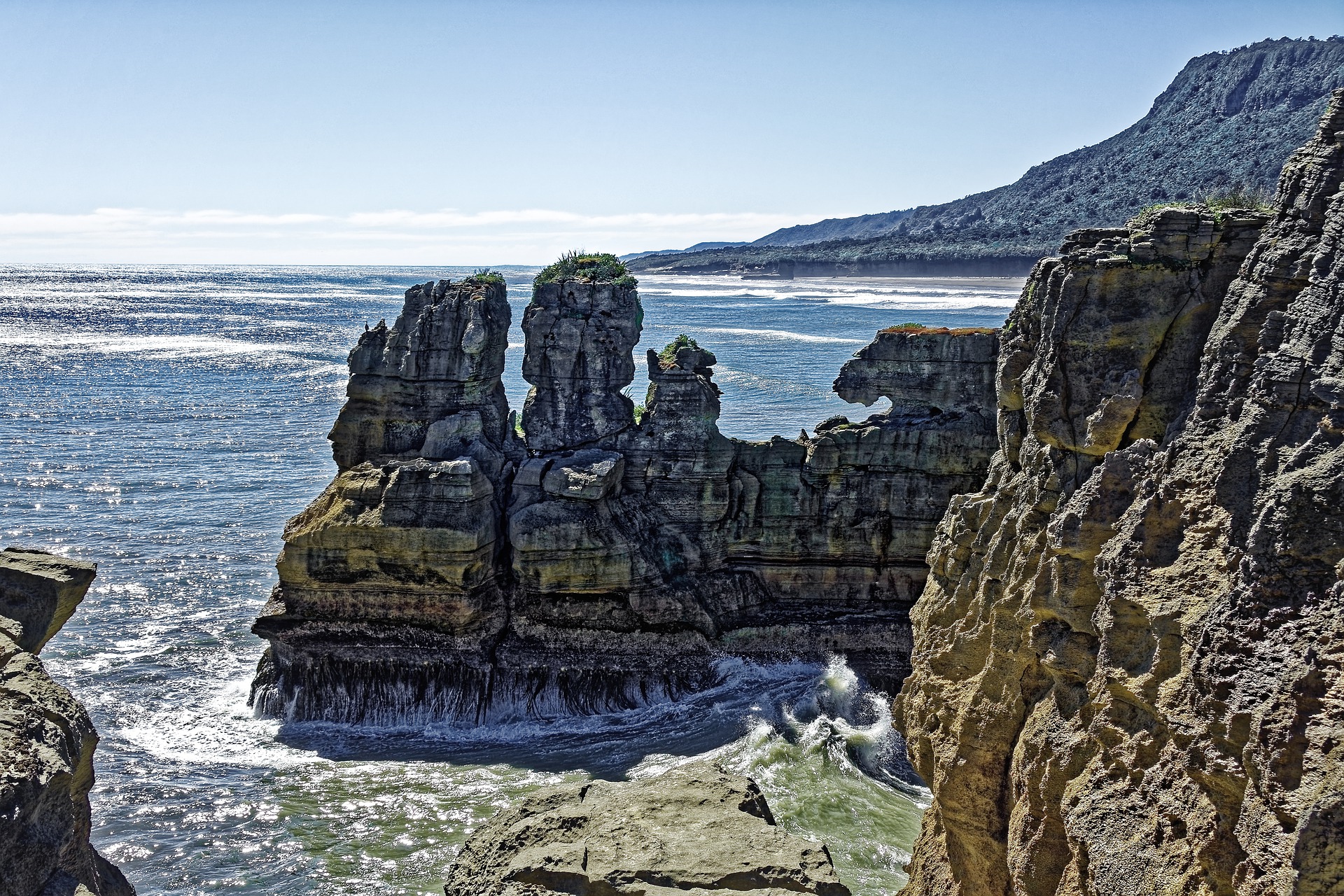 One of the most popular tourist attractions that this park is known for is the settlement of Punakaiki, otherwise known for its Pancake Rocks. These pancake-like limestone formations are the most visited natural attraction on the West Coast, boasting impressive blowholes, spraying ocean water metres into the air. Give yourself 20-45 minutes to walk to this attraction, as there are informative panels along the way, explaining the history and science of the formations in front of you. Horse riding is another great way to explore a spectacularly rugged coastline and view these naturally formed wonders at the same time.
The seaside village of Punakaiki has a variety of different accommodation options, from seaside villas to B&B's - there are no backcountry huts in this national park! With a range of activities from caving, to kayaking, to walking tracks, treat yourself to a luxurious seaview. If you'd prefer budget accommodation, the West Coast towns of Westport and Greymouth are in easy driving distance.