Must-do Walks & Hikes in South Island
The Ben Lomond Track in Queenstown is a demanding climb with a 1,438m elevation gain, but worth every drop of sweat (and swear word) you may utter on the way up. With 360 degree views of the Remarkables, Queenstown, and Lake Wakatipu, this full-day hike should only be attempted in good weather, and isn't for the faint-hearted - but it's one lesser-known beauty to tick off the bucket list. Make sure you bring plenty of water, as there is nowhere to fill your drink bottle on the way up.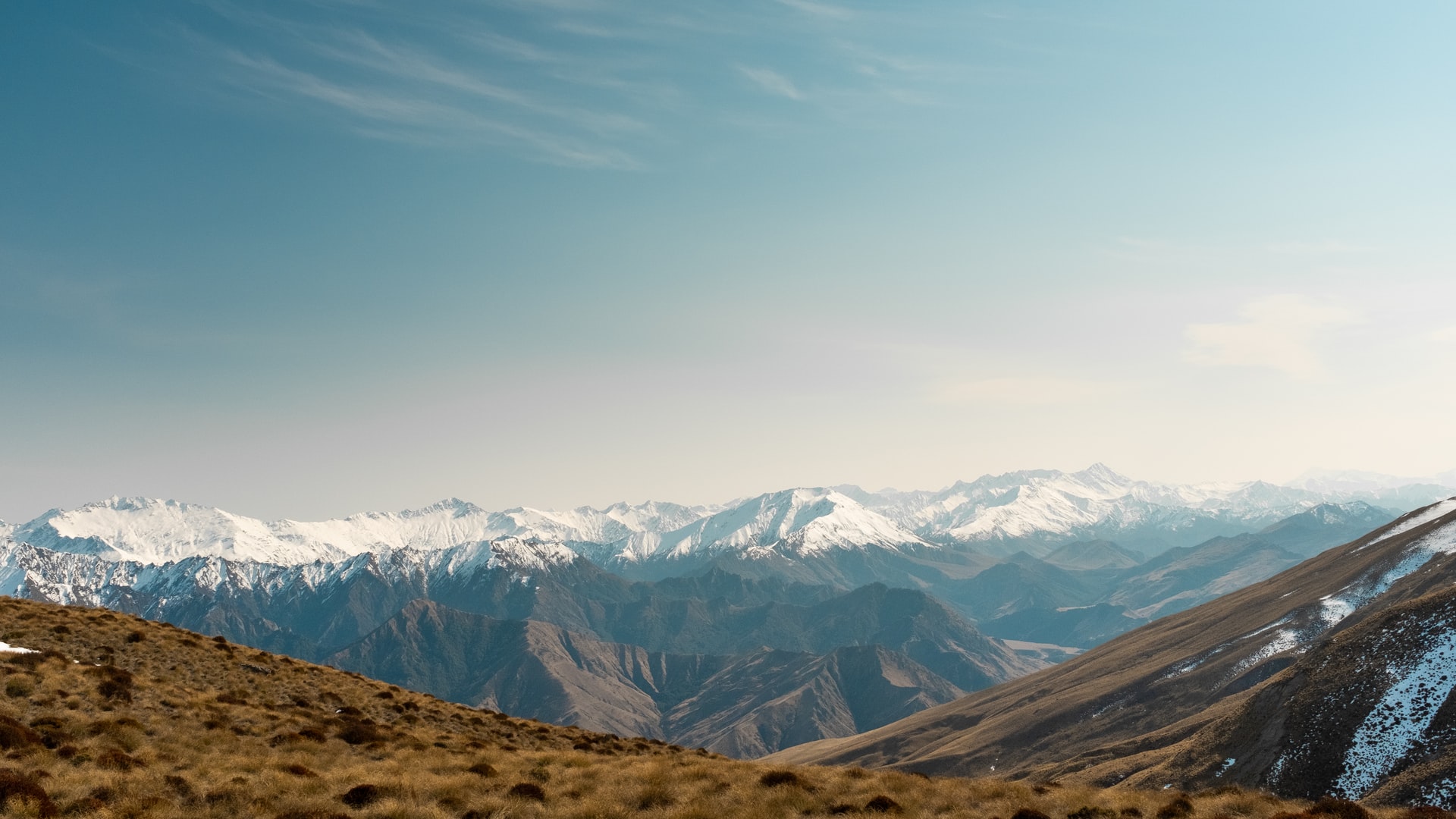 This track is located in Aoraki/Mount Cook national park in the Canterbury region of New Zealand. With an elevation gain of 600m and 2,200 steps encompassing the 'stairway to heaven', this hike takes you straight to the freshwater lakes of Sealy Tarn, with spectacular views of Aoraki/Mount Cook and beautiful alpine flowers dotting the region. Best walked in the summer months due to snow, ice, and avalanche risks in the winter, this is one workout that is worth it for the views.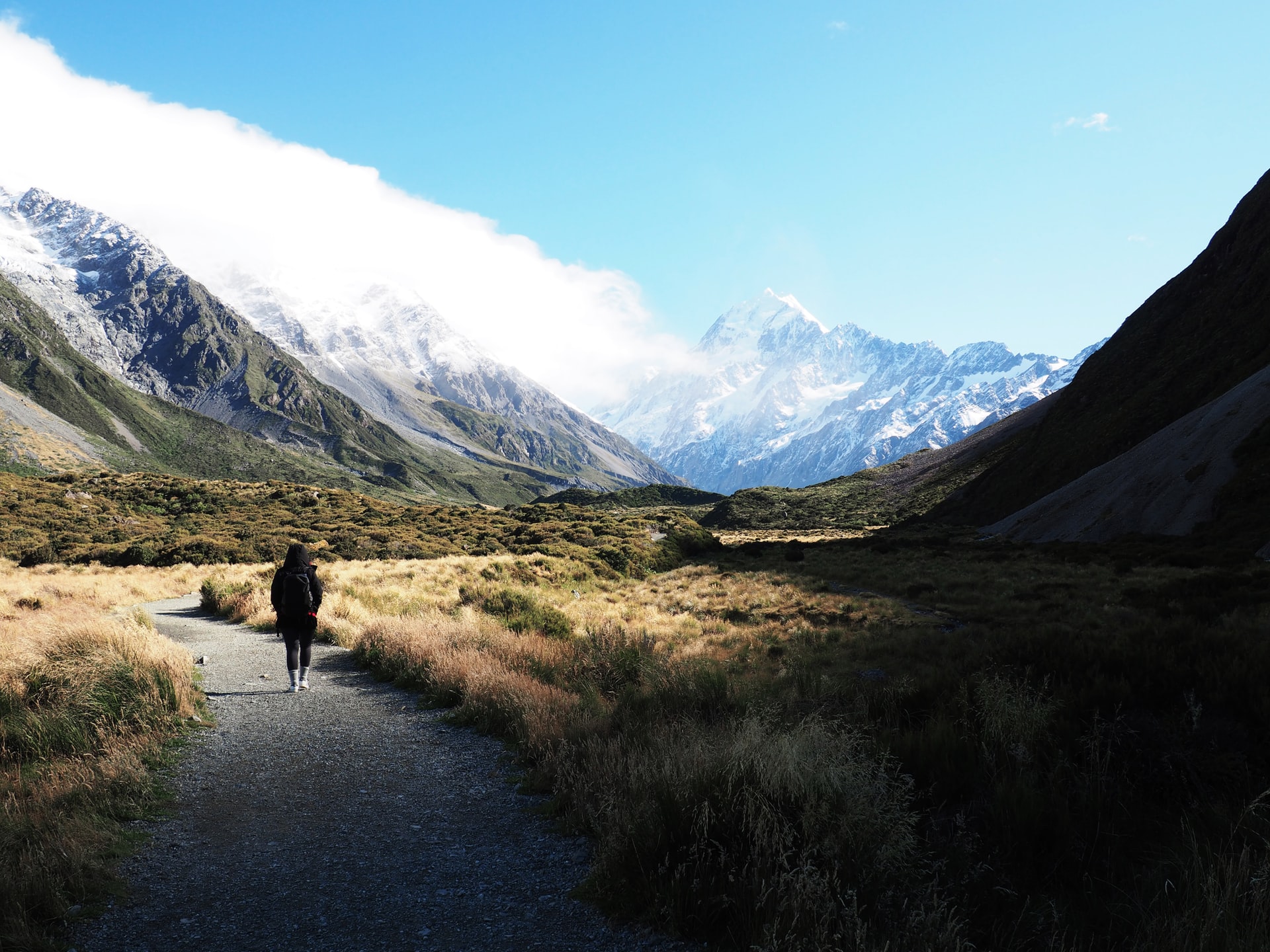 Mt Crichton Loop Track is located just out of Queenstown and is a popular route with the locals, but lesser-known with those from out of town. Encompassing rivers, a waterfall, native flora and fauna, and stunning views across Lake Wakatipu, this is an easy loop track that takes roughly 2.5 hours. It's the perfect amount of time to make the most of the natural beauty before heading off on an adrenaline-filled adventure in the Adventure Capital of the World.
Alexandra to Clyde River Track
The track goes between the small Central Otago towns of Clyde and Alexandra along the Clutha River. Stretching 12km long through the bush, this stunning track is also a popular cycle trail, so keep your eyes peeled when you turn corners! Bring a picnic and stop for lunch along the way along the mouth of the river and watch the locals zoom by on their boats and jetskis.

Located in Fiordland National Park in the southwest region of New Zealand, this easy 45-minute loop is one of New Zealand's best short walks that few people know about. Wander through red beech forest, listen to the native birds, and breathe in the majestic scenery of the national park all around you.
This 45-minute track located in Mokihinui on the West Coast of New Zealand takes you along the old Westport-Seddonville Railway. With views of Warrigal Island, a variety of orchids along the track, and a tunnel with glow worms, you will witness the deeply sculpted limestone and tannin-stained waters of Chasm Creek. Blink and you'll miss it - but this is one unknown track that is worth a wander through.
The Lake Alta Track is situated in the Remarkables Conservation Area in the Otago region. Located behind the Remarkables ski field, this 1.5 hour return track makes its way up the steep mountainside to a picturesque glacial lake with stunning views across the Remarkables. Used as a filming location in Lord of the Rings to represent Dimrill Dale, if you're a LOTR fan, this is one hike you won't want to miss.
Located a short drive from Invercargill in the Southland region, this easy 4-hour gravel track takes you through lush green forest filled with wildlife, as well as a dramatic section of limestone boulders. If you're feeling brave, there's also a signposted weta cave off this track! Pack a picnic and enjoy it after your walk at Tussock Creek Picnic Area.
Situated in the Port Hills near Christchurch, this unknown slice of paradise has breathtaking coastal views from Lyttelton Harbour to Christchurch City and is a historic WWII site, with the coastal defense battery sitting atop the hill. Take the 9.3km loop or stay overnight at Godley Hill Campsite. With sweeping ocean views, stunning sunsets, and rogue sheep, you'll feel like you're the last person left on earth - in the best way possible.