All you need to know about New Zealand's National Parks
Are you looking for an adventure of a lifetime? Are you an adrenaline junkie or someone who wants to take a walk through some of the most untouched landscapes in the world? There's a reason New Zealand is proud to be the world's youngest country, the rolling landscapes, rugged wilderness and unforgettable coastline are at the heart of this small country. A visit to New Zealand and its National Parks is one you will treasure forever.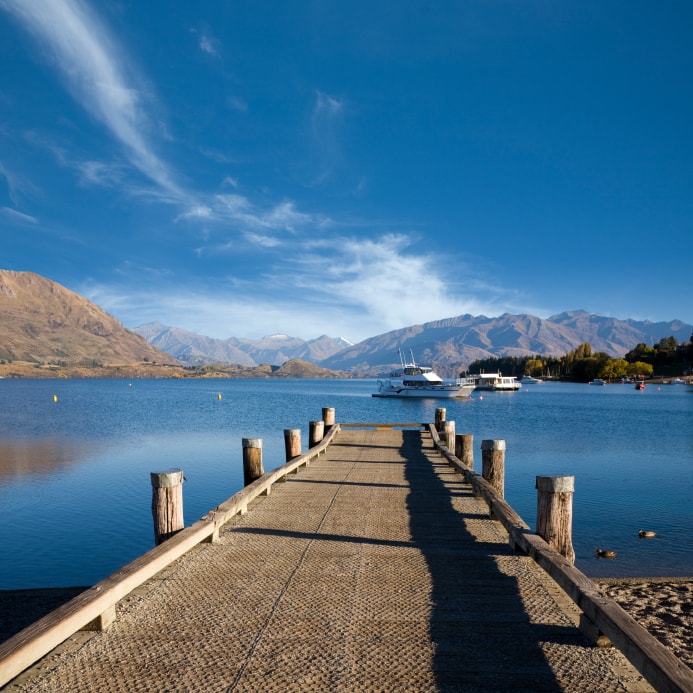 Take a trip into Mount Aspiring National Park, an incredible mixture of tall mountains, pristine river valleys and isolated wilderness. The views are endless and remarkable, and it is a must for both mountaineers and walkers alike, incorporating a dreamland of alpine lakes and rivers that make for an extraordinary adventure. Close by to Mount Aspiring National Park is Paparoa National Park, over on the West coast of the South Island. If you're looking for the striking coastal forest, underground streams and caves and giant blowholes, look no further than here. Take a trip back in history and visit the track that was formed by Gold Miners and has an unforgettable experience – sleeping under a natural rock shelter.
To head back even further into time, take a trip to Rakiura National Park, situated on Stewart Island, a park that covers 85 percent of the island.
This place could easily be in another world, experience the native wildlife and stunning sunsets and sunrises along with Aurora Australis, the southern hemispheres equivalent of the majestic Northern Lights. If you also fancy yourself a bit of a hunter, here is the place to do it, along with scenic flights, cruises and boating.
Heading even further up north now we have Te Urewera National Park, which is remote, rugged, immense and known for its beautiful lakes as well as a fascinating history. The name 'Te Urewera' pays homage to its Maori history and takes its translation from the roots of Tuhoe (local Maori tribe) to Hine Pukohurangi (the mist maiden) and Te Maunga (the mountain) which explains why Tuhoeare is known as the 'children of the mist'. Do a bit of sightseeing around the lake, go kayaking or boating or just take in the ambiance of this majestic place.
For the experience of a wild lowland forest, head to Whanganui National Park, which is home to an abundance of tramping tracks that weave through the parks daunting forest and down to the powerful Whanganui River, a place steeped in history and culture? This place was an important part of Maori culture, and home to many defensive forts, now it is used for enjoyment and an array of watersports such as water skiing, jet boating and kayaking.
This is just a small snippet of the National Parks New Zealand has to offer, for more information about how to experience the trip of a lifetime, and even travel tales from travelers to give you tips, check out more info here www.travelguide.co.nz